Tile & Grout Cleaning


Houston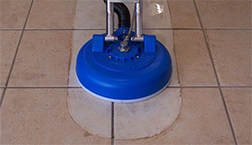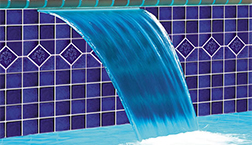 Tile and Grout Cleaning Houston
Beware of cheap tile cleaning! In order to clean tile properly, two passes must be made. The first is an alkaline cleaning pass. The second is an acidic restoration pass. Many companies only make the first pass. This leaves your tile grout lines looking consistent when dry. Deluxe uses this 2 step approach:
Our Turbo tile cleaning equipment uses 1200 psi force and includes both of these high quality products and steps necessary to make your ceramic tile look fantastic! Our new Truck Mounted Units create water temperature of 220 degrees to completely steam and sanitize your tile & grout. Finally, we apply a 2-3 year tile & grout sealer to the entire cleaned surface area. The sealer will keep your tile and grout cleaner longer and ensure that it cleans well in the future.
Ceramic tile floors improve the look and quality of your home, but can be difficult and painful to clean. Scrubbing tile floors causes back, knee, and neck pain, leaving you aching and miserable for days. Why not save yourself time and discomfort by calling professionals at Houston Tile and Grout Cleaning division to clean your floors!
Instead of bending and straining, call US! Not only will our service teams save you stress, we also leave you with floors that look new. Even better, compared to other tile and grout cleaners of Houston, our prices can't be beat!
Our machines are specially designed for ceramic tile. While our unique cleansers loosen the dirt, our buffers and bonnets loosen the particles in the pores of the tile and lift them out. All the tiny dirt particles you work so hard to remove will be gone in moments with our company!
All of our products are designed to remove the dirt and debris from the pores and tiny nooks of the tile and grout. You can transform the look of your home by calling us now. Our Houston highly trained technicians are eagerly waiting to provide tile and grout cleaning in Houston!
Call us now so we can start cleaning!!!
Services